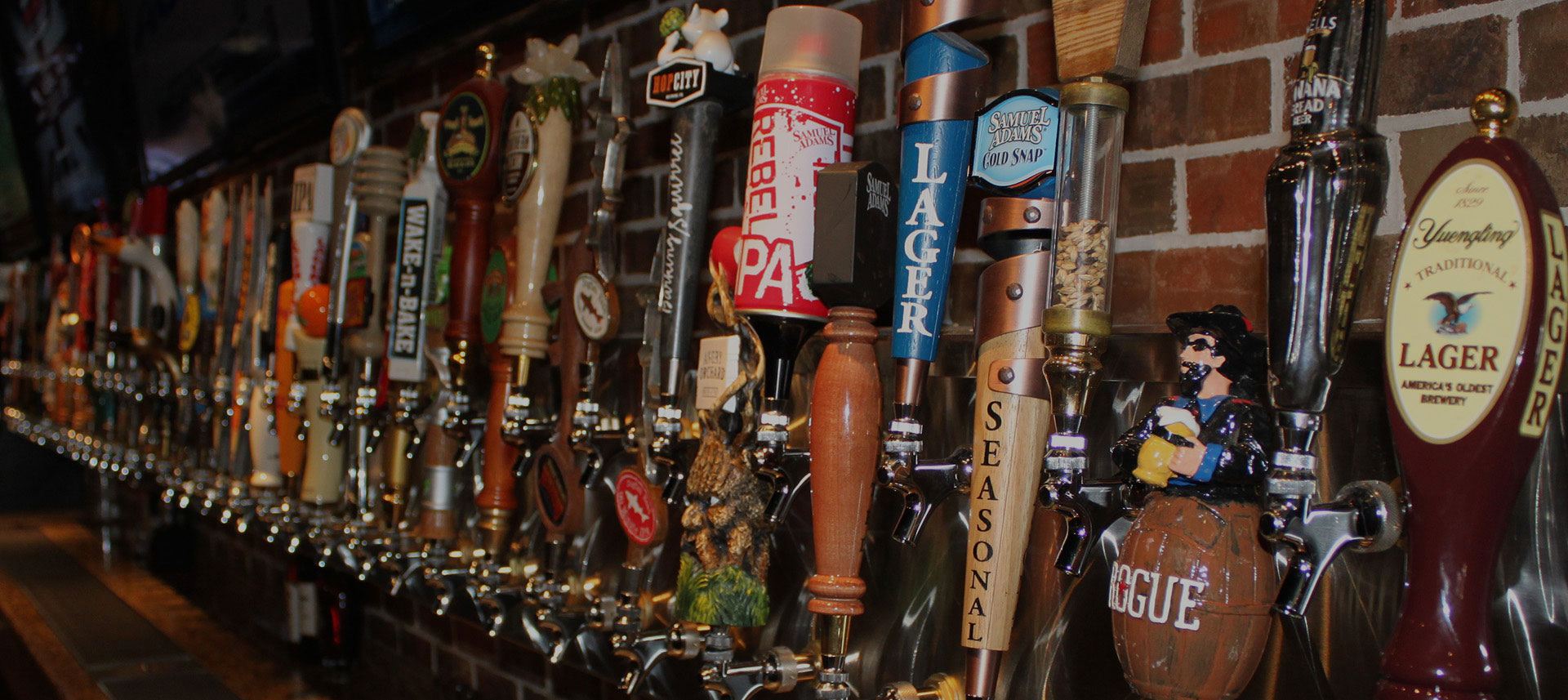 Old Buildings Turned Breweries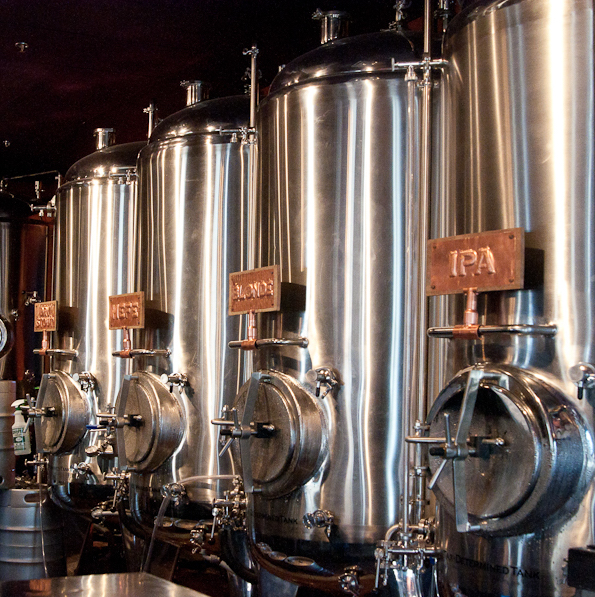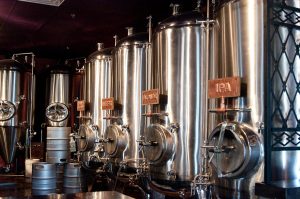 There are two things I'm a sucker for, number one – great craft beer (obviously) and number two – a good old fashioned DIY fixer-upper. It's always so impressive when someone takes something that's old or antique and turns it into something useful, modern and beautiful. Well, over the years, craft brewers have been doing just that.
Breweries all over the country have been popping up in old, historic buildings. Everything from stables and churches to warehouses and fire stations have been revamped to house stunning breweries. Check out some of these cool breweries that can be found in repurposed buildings:
Battlefield Brew Works – Gettysburg, PA
What once held over 1,300 wounded Confederate soldiers is now home to Battlefield Brew Works. During the Civil War, the brick farmhouse on the historic Monfort Farm was one of the largest Confederate Hospitals. Wounded soldiers occupied the house, the barn and a considerable amount of space on the land. Now however, Battlefield Brew Works is putting out delicious food and diligently crafted beers.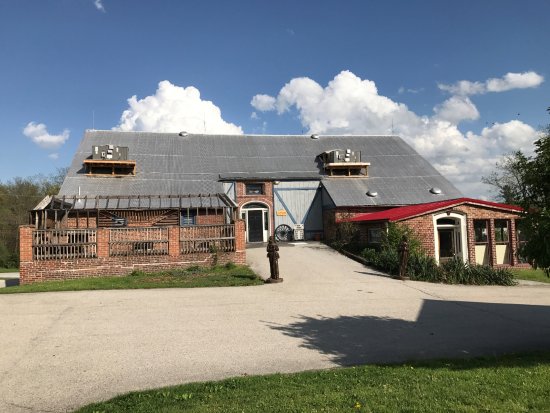 Firehouse Brewing – Rapid City, SD
Paying homage to the city's civil servants, Firehouse brewing resides in the historic Rapid City Firehouse. Built in 1915, the firehouse included living quarters for firemen, as well as offices, on the second floor and when a call came in, they slid down a brass pole to where the fire trucks were kept. Firehouse Brewing still has the fire poles and even adorned their bar with authentic firefighting memorabilia.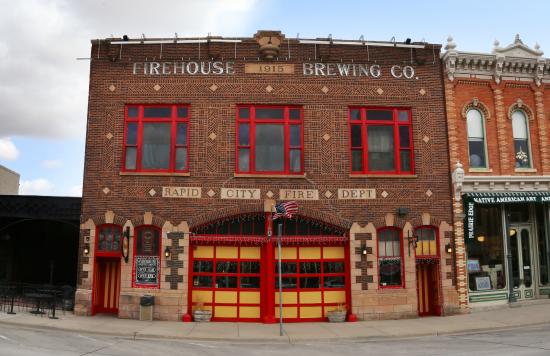 Taft's Ale House – Cincinnati, OH
Constructed in 1850, St. Paul's Evangelical Church was once the oldest protestant parish in Cincinnati. It held its last service in 1984 and now, the ornate Taft's Ale House stands in its place, honoring the only United States President to originate from Cincinnati – William Howard Taft.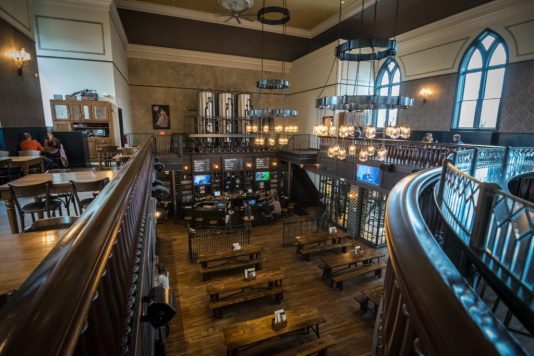 Mission Brewery – San Diego, CA
Mission brewery was established in 1913. After it went out of business during the prohibition, an avid homebrewer re-established the brand and relocated their manufacturing and tasting room to the Historic Wonder Bread Building in San Diego. This brewery space is one of incredible proportions and all of their beer is brewed, bottled, canned and kegged on-site.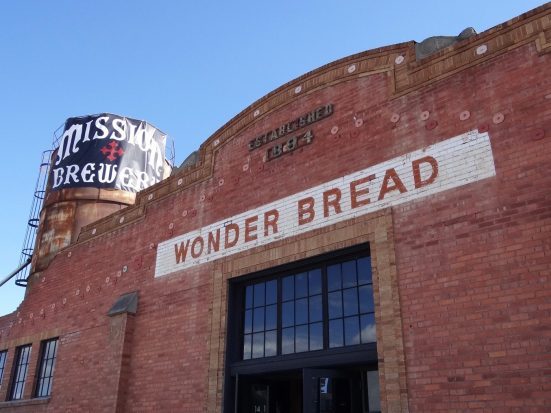 Vault Brewing Co. – Yardley, PA
Vault Brewing Company is a dazzling brewery situated in the old Yardley National Bank. It was built in 1980 and even features an 8,000-pound vault door that is now used as a beer-conditioning cellar. Yardley National Bank went out of business during the Great Depression, but the building continued to be used by many other banks over the years. After receiving an overhaul in 2012, the old Yardley National Bank became a fun, new brewery.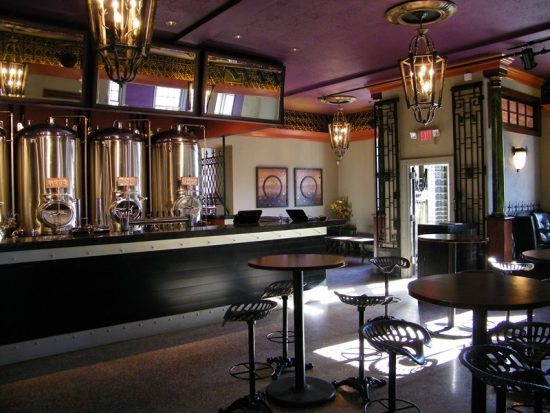 Argus Brewery – Chicago, IL
The building from which Argus Brewery creates and dispenses their beer, used to be home to a different kind of distribution. Built in the 1880s, the front of the beautiful brick building is adorned with terra cotta hose heads because this old building was once used to distribute beer via horse-drawn wagons.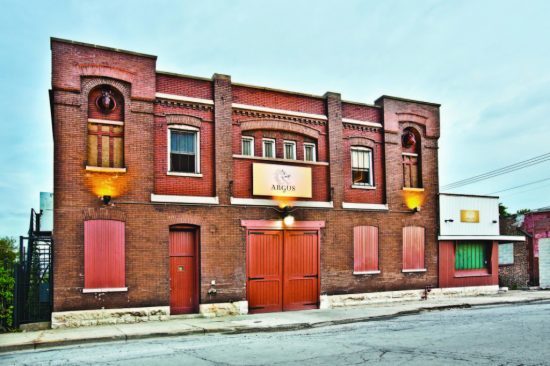 City Lights Brewing Co. – Milwaukee, WI
The City Lights unique building was constructing in 1902 as the Milwaukee Gas Light Company Coal Gasification Plant. With plenty of room for a brewery and even some included equipment such as a working industrial crane, City Lights Brewing set up shop here just a couple months ago in February 2017.