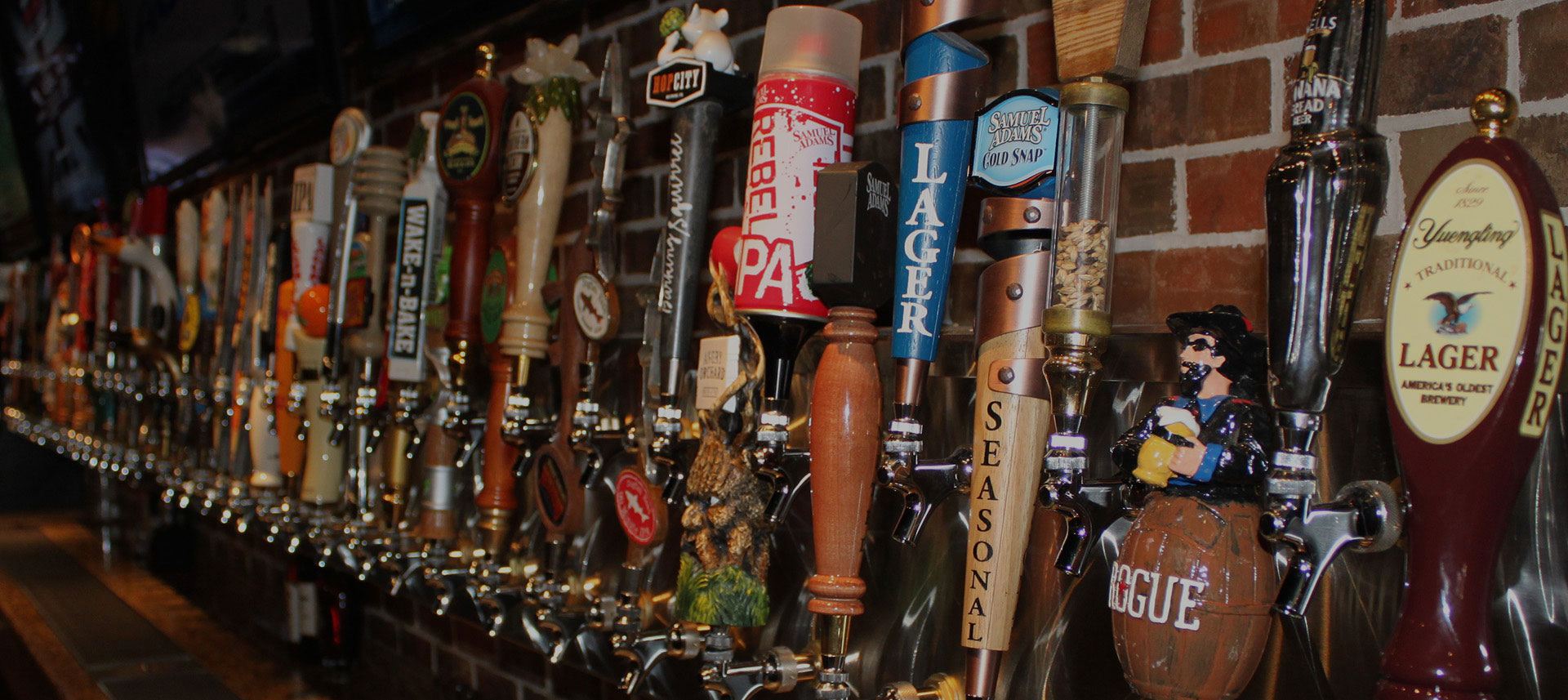 Dogfish Head Brewing – June Beer of the Month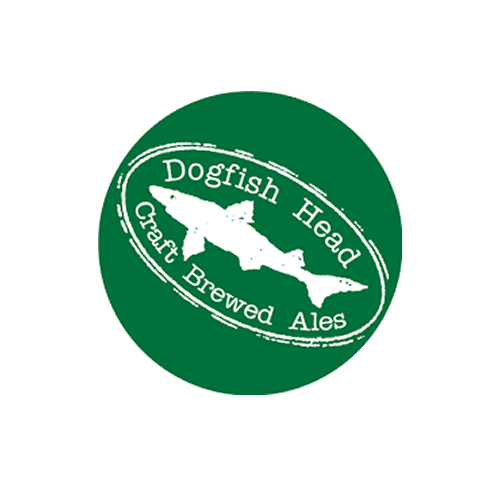 Dogfish Head Brewings & Eats was opened in 1995 in the resort beach community of Rehoboth Beach, Delaware. The plan was to bring original beer, original food and original music to the area. Not only was Dogfish Head Delaware's first brewpub, it was the smallest commercial brewery in America.
Their very first batch, Shelter Pale Ale, was brewed on a system which consisted of three little kegs with propane burners underneath. Brewing 12–gallon batches of beer for a whole restaurant required brewing three times a day, five days a week when the doors to the pub first opened. The one benefit to brewing on such a small system was the ability to try out a myriad of different recipes.
The beer wasn't the brewpub's only draw. The pub's menu centered on a wood-burning grill. They soon became known as the place to enjoy fresh grilled seafood, burgers, pizzas and sandwiches. The wood–burning grill imparts a unique flavor to everything on the menu, whether it's a hearty sandwich, a delicate piece of fish or our signature pizza dough.
With the popularity of the pub growing, it was quickly apparent that the 12–gallon brewery would not keep up with demand. Dogfish Head ultimately built a new brewery and underwent a thirty-fold expansion of the brew house!
The reputation of Dogfish Head ales quickly grew beyond Delaware's borders. Calls from Philadelphia, Washington, D.C., and beyond poured in, as thirsty restaurant patrons demanded their favorite beach beer at home. Dogfish began bottling their Shelter Pale Ale in 1996 and only one year later they expanded again – this time separating the packaging operation from the restaurant. By 1999, Dogfish Head Brewing was up to five year–round bottled brands in about a dozen states.
Outgrowing the new distribution site in only a couple of years, Dogfish Head Brewing moved its entire production brewery to Milton, Delaware in the summer of 2002. They now boast production in a 100,000-square-foot converted cannery. Around the same time, they even built a distillery on the second floor of the Rehoboth Beach brewpub, making vodka, rum and gin.
Dogfish Head continues to grow today! They are now up to nearly 20 styles of beer that are sold in more than 25 states, and a half-dozen kinds of hand-crafted spirits.
All of our Half Wall locations offer Dogfish Head's 90-minute IPA. Its brandied fruitcake, raisiney and citrusy flavors pair well with beef, grilled fish and fries. Every Half Wall also carries a unique rotating flavor that varies among locations. Stop in for a pint today!
For more information, see: www.dogfish.com