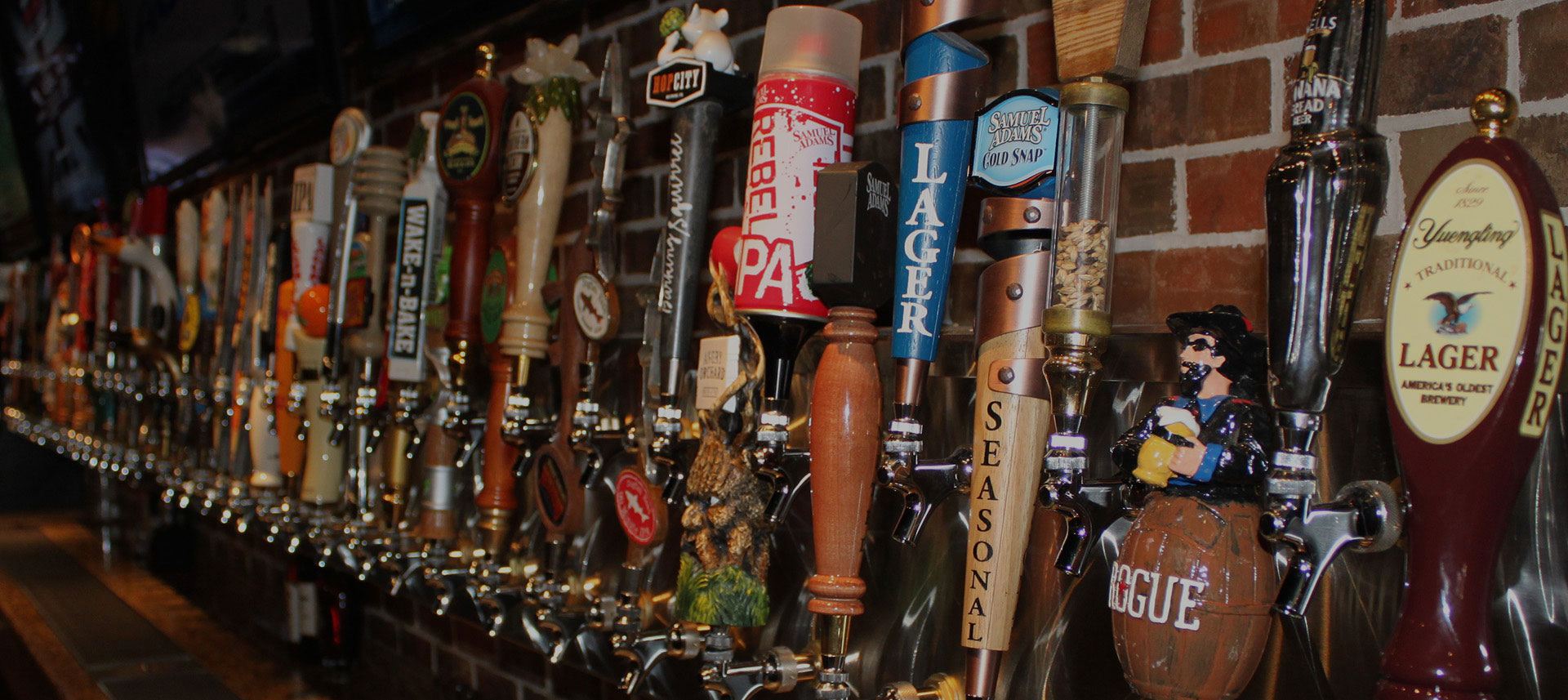 7 Craft Beers to Fall in Love With This Fall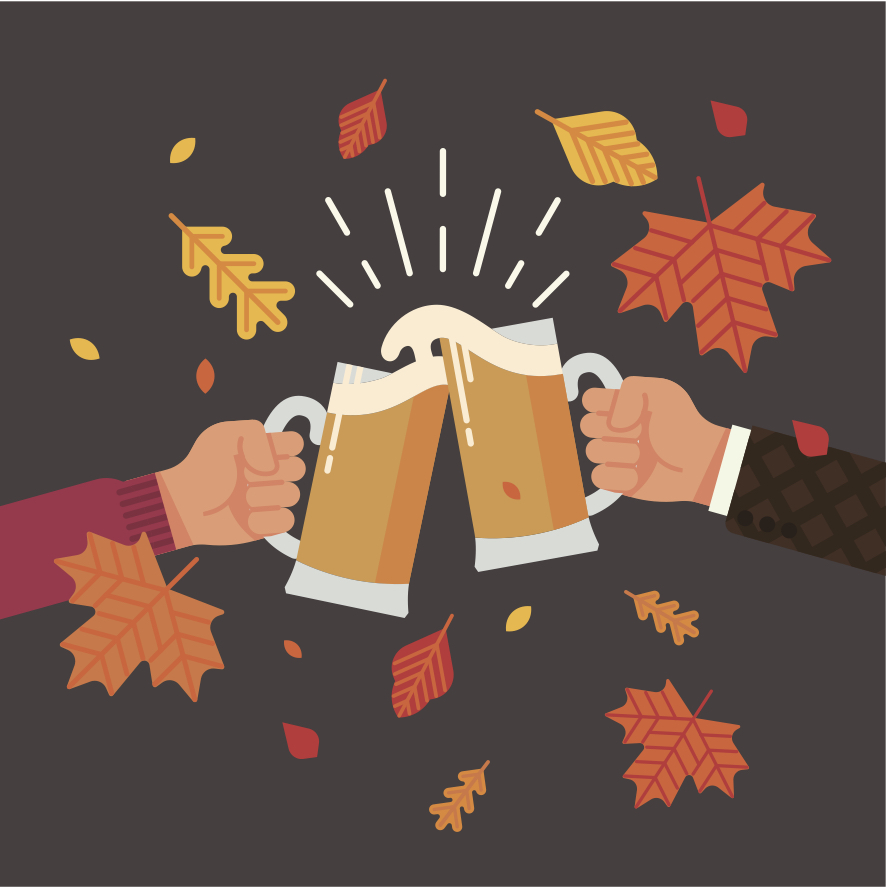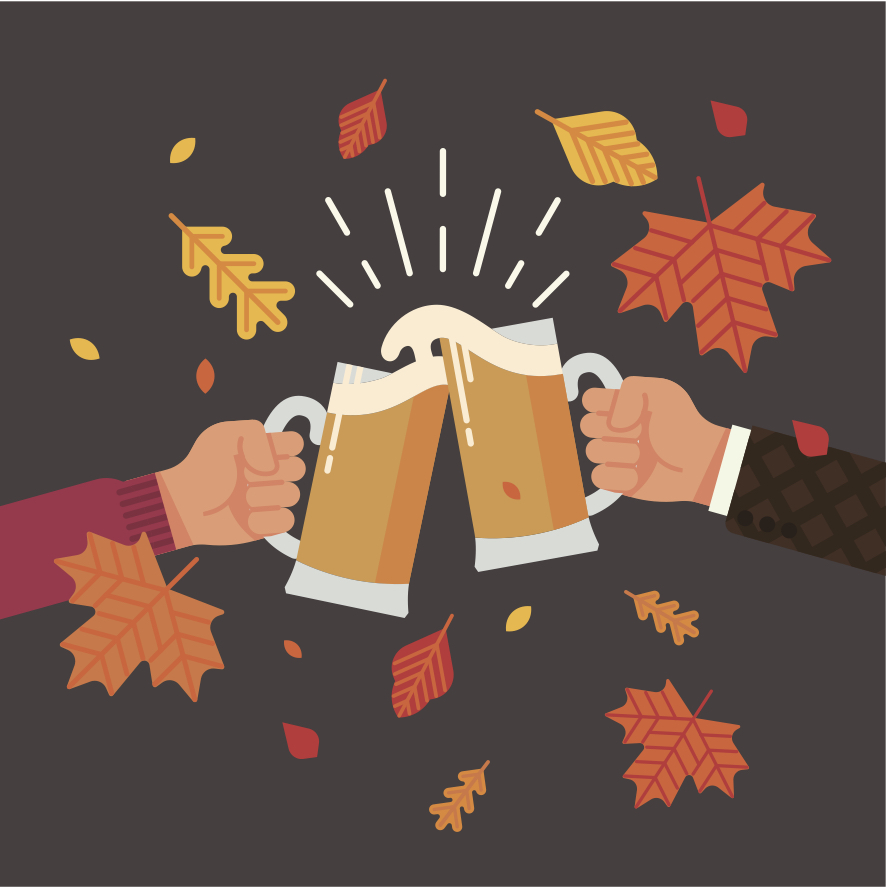 Summer is over and fall is officially here, which means football tailgates, pumpkin patch visits and – of course – delicious fall brews. Darker, maltier and with a little added spice, these beers flawlessly complement the change of season.
For those of you who dread the pumpkin takeover every fall, you'll be glad to see that only one pumpkin beer made our list. The rest – six perfectly wet hopped, dark, malty and nutty ales – are ideal for a chilly autumn evening.
Check out seven of our fall favorites and stop by the Half Wall to try our seasonal selections.
Founders Brewing Co. – Harvest Ale
Our list starts off with a beer that sums up the best part about fall: harvest season and fresh hops. Founders Brewing wet hops this ale, meaning they brew it with freshly picked hops (rather than standard kiln-dried hops), resulting in a fresher, juicier hop flavor that complements the toasted malts, highlighting the underlying sweetness.
Bell's – Best Brown Ale
With notes of caramel, coffee and cocoa, this brown ale from the Michigan-based brewery is perfectly malty, nutty and rich. The Best Brown Ale pours a beautiful dark brown color and tastes noticeably strong without being too heavy. It definitely makes for a great casual drinker during the fall and winter months.
Harpoon Brewery – Flannel Friday
Crisp, hoppy and malty, this amber ale from Harpoon Brewery is a fall favorite. Its flannel print label will make you want to bust out your fall clothes and sip one by a campfire. Amber in color, medium bodied, and with hints of citrus and pine, this ale is perfect for the crisp days (and nights) of fall.
The Bruery – Autumn Maple
For its Autumn Maple, The Bruery sticks to the pumpkin formula … but without the pumpkin. Instead, they use 15 pounds of yams per barrel to give this beer it's fall-friendly flavor. With an extra dose of maple, this autumn seasonal pours dark, smells sweet and cinnamon-y and is a perfectly bold beer for anyone looking for a pumpkin beer alternative.
Spaten Oktoberfest Ur-Märzen
Oktoberfest brews don't get more authentic than Spaten, which has been a part of the official Munich festival for as long as it has existed. You'll want to grab a stein for this one because this German-style brew has a stunning golden color, savory flavor and incredibly frothy head that looks great in a mug.
Rogue Hazelnut Brown Nectar Ale
This Hazelnut Brown Nectar Ale from Oregon-based Rogue Brewery is a savory twist on a traditional European brown ale. This ale is a beautiful dark brown color with a hazelnut aroma, a rich, nutty flavor and a smooth, malty finish to complement a relaxing fall evening.
Elysian Brewing – Great Pumpkin Ale
And, finally, what's a fall beer list without at least one pumpkin beer? If you're looking forward to sipping a pumpkin brew this fall, grab Elysian Brewing's Great Pumpkin. This ale has intense pumpkin, sugar and spice flavors, yet it doesn't taste artificial. It's brewed with roasted pumpkin seeds and perfectly spiced, creating what can only be described as "fall in a glass."